AngularJS with TypeScript and Windows Azure Mobile Services
17 October 2013 - Azure, TypeScript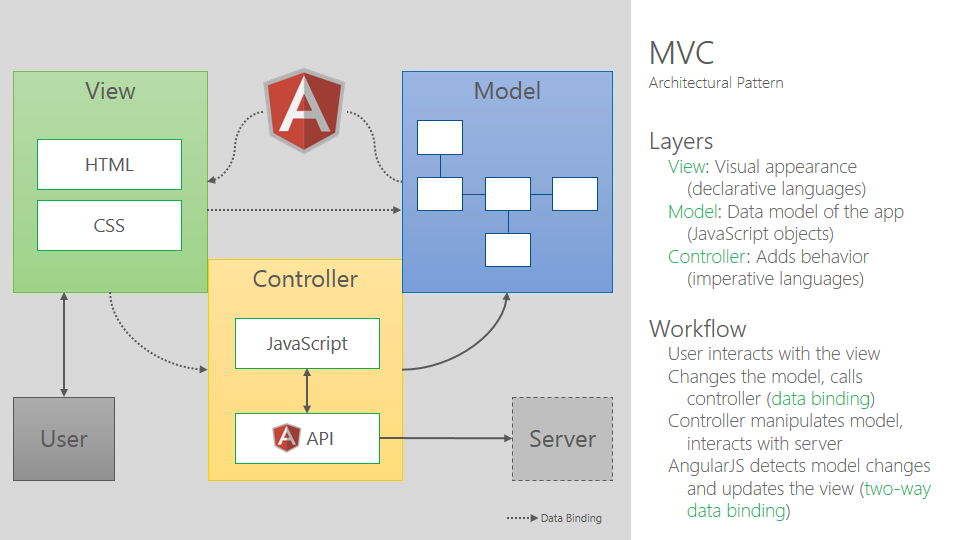 In the coming two weeks I will do a series of talks at various conferences in Austria and Germany. I will speak about AngularJS, TypeScript, and Windows Azure Mobile Services. In this blog post I publish the slides and the sample code.
Update February 18th, 2014: I published an updated version of the sample on GitHub.
Slides
You can view the slides online using Slideshare. If you prefer the complete deck including hidden slides with working hyperlinks and code samples, you can download the deck in PDF.
Sample 1: The Basics
The first sample shows how to hook up AngularJS and TypeScript. You see different data binding techniques (scalar values, methods, and collections).
TypeScript Controller Code
HTML View
Sample 2: TypeScript Modules vs. AngularJS Modules
The second example is just a minor variation of the first one. This time you see a TypeScript modules as well as an AngularJS module.
TypeScript Controller Code
HTML View
Sample 3: AngularJS Scopes
I use the third sample to describe how AngularJS scopes work. Note that this sample was inspired by the book MasteringWeb Application Development withAngularJS from Pawel Kozlowski and Peter Darwin (BTW, a good book if you want to dig deeper into AngularJS). I have translated it into TypeScript.
TypeScript Controller Code
HTML View
Sample 4: Dependency Injection
The fourth sample is a little bit more complex than the first three samples. I use it to describe AngularJS's dependency injection system and its connection to TypeScript's type system (especially interfaces). Note that this sample is again inspired by the book mentioned above. The following slide gives an overview about the sample (click to enlarge):
Contract Type
At first we define a contract interface for an archive of notification messages:
Notifications Archive Implementation
Here you see the implementation of the notifications archive. Note that it implements the interface shown above.
For demonstration purposes I added a Jasmine unit test:
Notifications Service
Here you see the third component: The notification service. Note that it has no dependency on the archive implementation. It just uses the interface.
TypeScript Controller Code
Finally here you see the controller using the notification service:
Bringing it all together
The AngularJS dependency injection system brings all components together. It connects the notifications archive with the notifications service and the controller.
HTML View
Here is the view for the controller. Nothing special, just some controls to interact with the controller. The focus of this sample is not the view, its the TypeScript code shown above.
Sample 5: Accessing Backend Services
Web applications become really interesting when we start to access REST services in the backend. Therefore my 5th sample accesses a Windows Azure Mobile Services table. If you want to try my code, get an account for Windows Azure and create a table in mobile services: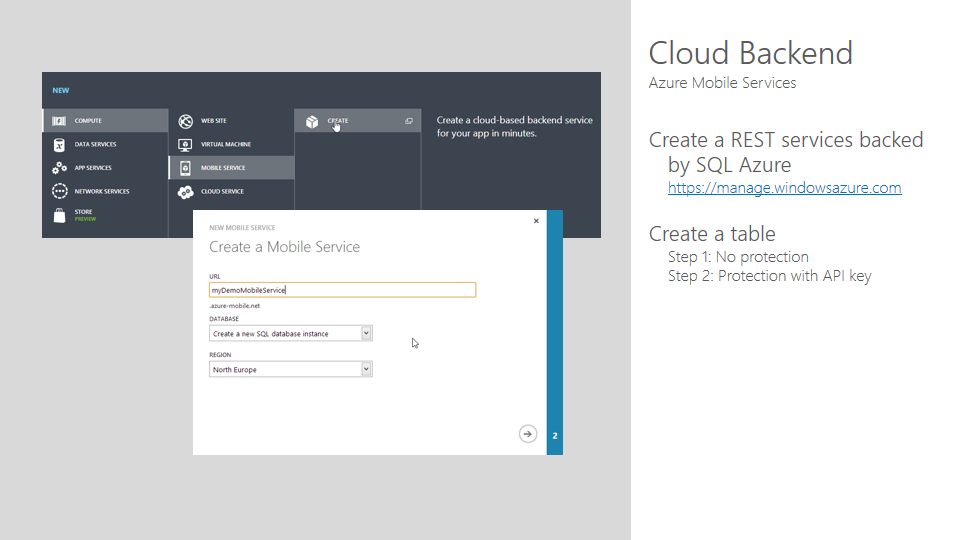 Accessing Azure Table Storage with AngularJS and TypeScript
First we need to write some code to access our REST service. It turns out that we can write a reusable class that could be used for any Azure Mobile Service. Note the use of TypeScript generics and AngularJS's promise API.
Unit Test with HTTP Mocking
I use the sample to demonstrate how to automatically unit test a class that contains REST calls using AngularJS's HTTP mocking.
HTML View + TypeScript Controller
For this last sample I created a view that is a little bit more complete. It contains a grid, a server-side pager, and a form with date picker, numeric field, etc. Here is a screenshot showing the form (click to enlarge):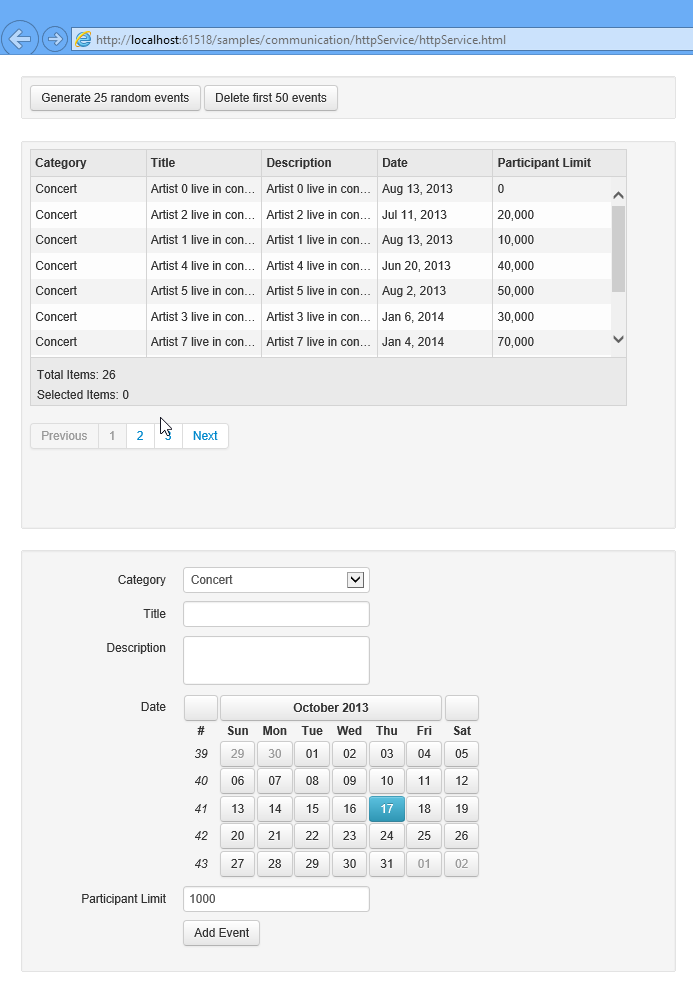 Here is the TypeScript controller that uses the data access class shown above:
It was important for me to also demonstrate how to unit-test a controller like this one. Note that the unit test does not really access Azure Mobile Services. It uses HTTP mocking again.
Again AngularJS's dependency injection system brings everything together:
Last but not least here is the HTML code of the view: